Faces of the Rock
Clinical Counseling and Therapy Providers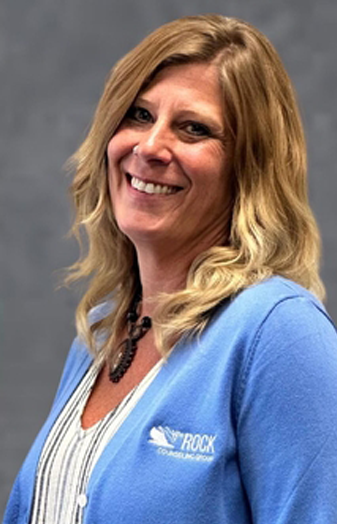 Mary O'Connor, Post Master Resident, Certified Executive Coach,Counselor
Mary is a Certified Personal and Executive Coach as well as a Post-Master's Resident. She works with people of all ages on issues including anxiety, depression, adjustment/life changes, and behavioral issues/concerns. Mary has a special interest in women's issues, such as Infertility, IVF and other infertility treatments, Adoption (Including relationships within Open Adoption situations), Miscarriage/Loss/Grief, Loss of Relationships (family, romantic or otherwise), Work/Life/Family Balance, Parenting, Changing Career Paths/Reentering the work force, and Designing and Maintaining a Small Business, to name a few. Mary's approach includes working not only with the person directly affected by these areas but also those around them whom they define as family who tend to also feel the effects of these issues. Mary has a vast, broad range of experience that she will bring with her into the client experience.
Message from Mary:

"Are you feeling "stuck" in life or wanting to make a change and don't quite know how? So many of us have been there and it can sometimes leave us feeling as if we don't have the motivation to keep moving forward. My role as a counselor and Advanced Certified Personal and Executive Coach is to walk beside you as you work to find that motivation. I hope that we can collaborate to identify ways that assist you in safely navigating your journey in turn leading to more peace, confidence, healing, and fulfillment. For the past 20+ years, I have assisted those of all ages with life's challenges and twists and turns as they have found their path to peace and fulfillment. I would consider it an honor to walk beside you as you navigate your own personal journey."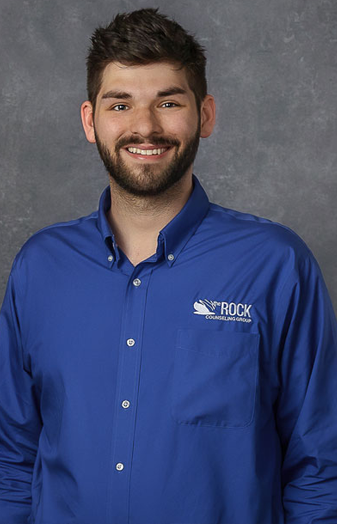 Jake Holthoff, Licensed Professional Counselor, LPC
Jake is a graduate of the school counseling program at Eastern Illinois University and is currently seeking dual licensure by obtaining his PEL and LPC. He has experience working with children, adolescents, and adults across a variety of different settings. Jake's experiences include working in traditional K-12 school settings, working in substance abuse treatment with adults, and working with client's suffering from a wide range of behavioral and emotional disorders in a treatment and special education settings. Jake has experience treating clients with a broad array of issues, including depression, anxiety, ADHD, trauma, autism, bipolar disorder, and substance abuse disorder just to name a few. Jake typically utilizes an individualized, person-centered approach with cognitive behavioral techniques, with an emphasis on remaining highly flexible and open to new approaches and techniques, to meet the utterly unique needs of each individual client.
Message from Jake:

"It is no secret that mental distress can be a devastating roadblock in life. It is my hope that together, we can create a completely safe and understanding environment, in which we can work together toward achieving balance, implementing healthy coping strategies, and navigating life's many obstacles toward growth. Therapy can be quite a daunting step to take for many, but I have no doubt in my mind that together, we can lay the foundation for personal growth."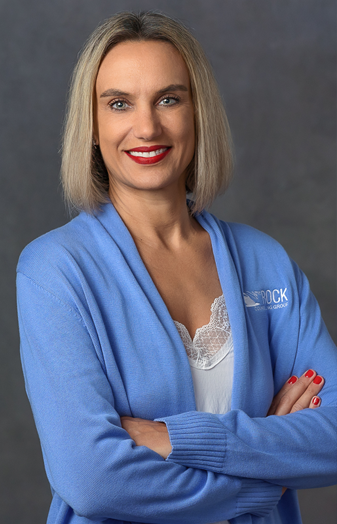 Jillanna Mercer, Licensed Professional Counslor, LPC
Jillanna is a Licensed Professional Counselor with a vast amount of experience in working with substance abuse/additions. She brings her own personal recovery experience into treatment for her clients to ensure their optimal success with recovery and addressing their own addictions.
In addition, Jillanna is well-versed in providing diverse treatment options for those with anxiety, depression, and trauma. She is particularly interested in serving individuals within systematic marginalized groups (LGBTQA+ and POC) as well as those from other disadvantaged environments. She is also an advocate for empowering women and helping them face difficult issues including body image, self-harm, oppression, abuse, or other internal/interpersonal relationship conflicts.
Message from Jillanna:

"I strive to make genuine connections with my clients to help them achieve their highest self. I would welcome the opportunity to partner with you to process and treat current and past concerns, issues, traumas, and systemic issues that are impacting your day-to-day life and functioning. Together, we can utilize a variety of interactive, person-centered approaches to assist you in creating a better life and functioning. This, coupled with my extensive work with substance abuse and addictions, creates a space where I can create lasting change for you where you ultimately are in control of you and your life."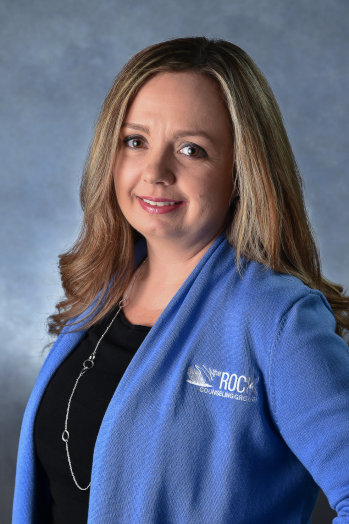 Amber Dowers, Licensed Clinical Professional Counselor, LCPC
Whichever way life's twists and turns take you, I am here to provide stability, safety, and a comforting platform from which to work through these sometimes life-changing, overwhelming events. I am a therapist that has been in practice in this community for over ten years. I especially enjoy working with children, teens, and their families to promote better communication, support from past traumas, self-esteem, or functioning within the family. My focus with couples is also on communication, from evaluating and understanding communication styles to utilizing communication to improve functioning for the entire family.
Message from Amber:

"Providing a strong voice for children as an advocate for special needs, medical issues, and chronic stress is also a part of my passion. Additionally, helping teens navigate through this stage of their stage of life is also a committed passion of mine. I enjoy focusing on their levels of independence and ability to navigate through it in a healthy way. Incorporating and focusing on total overall wellness is very important-nutrition, physical activity, overall health-and essential when it comes to the competent, compassionate mental health care that I strive to provide."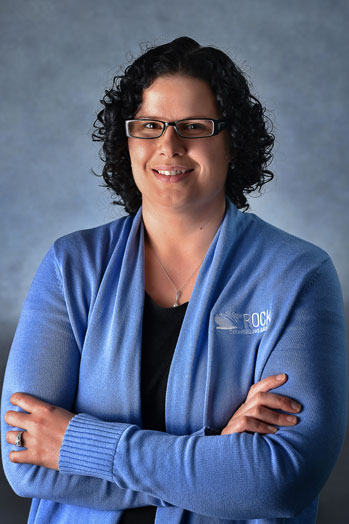 Lynn Griffith, Licensed Clinical Social Worker, LCSW
Lynn's many years working in the mental health field have allowed her to work with a wide variety of mental health concerns. Lynn works with individuals, couples, and families facing struggles related to depression, anxiety, addiction, eating disorders and behavioral issues, chronic health and pain issues, relationship conflict, life adjustment, and severe and persistent mental illness. Lynn's experiences assisting individuals and families adjusting to new life circumstances make her a strong advocate and support for her clients. She enjoys the opportunity to collaborate with her clients to identify realistic strategies to find passion and purpose in their lives. Lynn's interests include women's issues, couples, families, anxiety, and depression. She has significant experience working with addiction-related issues and behavioral issues in teens and young adults, focusing on reducing the risk of negative consequences and reducing self-harm. Lynn welcomes the opportunity to walk her clients on this journey. Her office provides a confidential, quiet, professional atmosphere and flexible hours.
Message from Lynn:

"I have a strong belief in each person's ability to heal and help themselves with the assistance and empowerment of supportive and skilled counseling. I provide a safe, professional, and understanding environment to explore your situation and make the necessary changes to improve your quality of life. I have an eclectic style with most of my training in cognitive behavioral therapy, dialectical behavioral therapy, person-centered, and systems approaches to therapy. This style allows me the flexibility of approaching each person in the way that fits them best. I understand that the therapy and counseling relationship is unique, unlike any other relationship we may have in our lives. It is my hope that your experience in our office is one of hope, purpose, and passion for whatever season of life you are in."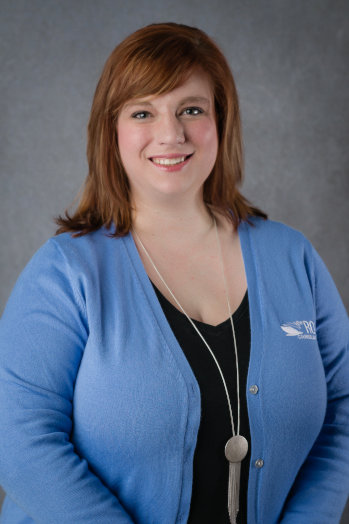 Deanna Morelli, Licensed Clinical Professional Counselor, LCPC
Deanna is a licensed clinical professional counselor with advanced experience in marriage and family counseling. For nearly a decade, she has had the opportunity to work with individuals and families in a variety of settings and circumstances. Deanna enjoys working with clients of all ages, whether that is working with individuals, families, or couples. Her focus is to work with her clients to identify their individual needs and establish goals that not only assist in meeting those needs but that celebrate the strengths and gifts that already exist in them.
Deanna has a passion for working with the LGBTQIA+ community and providing support to those coping with the specific needs faced by the community. She also enjoys providing therapy to those coping with anxiety, depression, trauma history, autism, body image/eating disorders, substance use, and relationship conflict. Also, when engaging in play therapy with children, she enjoys using musical expression, which can be implemented into sessions.
Message from Deanna:

"I believe that, despite the barriers and obstacles we face in our realities, you deserve to feel your happiest and healthiest. Through our work in an open and safe space, I hope to walk alongside you on your journey toward your goals."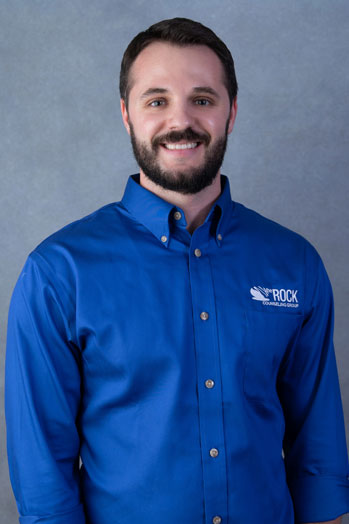 John Kleber, Licensed Professional Counselor, LPC
John is a licensed professional Counselor who holds his masters degree in professional counseling and has worked with a variety of client populations and needs. John is trained and experienced in cognitive behavioral therapy and has experienced high-level crisis situations in residential treatment centers and as a member of a counseling team working with families in their homes, schools, and communities. In these settings, he provided crisis stabilization services, individual and family sessions, and conducted collaborative meetings with academic and community entities. John is experienced in working with youth and adults with disruptive behavioral disorders, ADHD, depressive disorders, anxiety disorders, adjustment disorders and trauma, bipolar disorders, and intense grief. Furthermore, John has experience working with couples, individuals suffering from personality disorders and athletes at various levels. John's work in a wide array of environments has allowed him the ability to consistently build connections and trust with families, causing them to feel comfortable allowing him to see the vunerable aspects and moments in their lives.
Message from John:

"Life is hard, and at times can cause us to feel like giving up. Suffering can and does occur because of life circumstances, others' decisions, and our own, and I greatly desire to come alongside those suffering to support, encourage, and identify patterns that keep them stuck. I am convinced that there is always hope, no matter the difficulty, and a way to move forward. I hope to help others find the strength and faith to persevere and find their identity in the midst of a difficult world."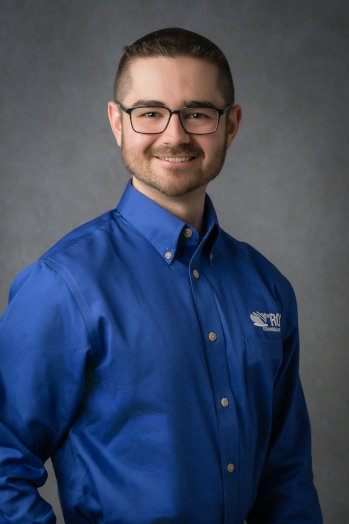 Will Weckhorst, Licensed Professional Counselor, LPC
Will is experienced and nuanced in collaborating with and providing care to adults and adolescents from various backgrounds, often in transitional stages of life or crisis. He has worked with clients experiencing many issues, including grief, relationship issues, career transitions, crises, transition to adulthood, anxiety, depression, and many others. Will has an existential bent toward counseling that sees the roots of many obstacles in the longing for one's sense of purpose, meaning, and significance. Will is a compassionate counselor who enters into the world of his clients and helps them find the strength and tools to navigate their challenges and lead ultimately satisfying lives.
Message from Will:
"Often, we find ourselves operating out of patterns, beliefs, or wounds we've accumulated throughout life. The better we understand ourselves, the more mastery we can have over our lives and accomplish our goals. Life is good and beautiful but can also be hard, painful, and overwhelming. I want to team up with you to see you discover your world in new perspectives, help you discover strategies to overcome your obstacles, and lead a fulfilling life."
"That which we need the most will be found where we least want to look."
-Carl Jung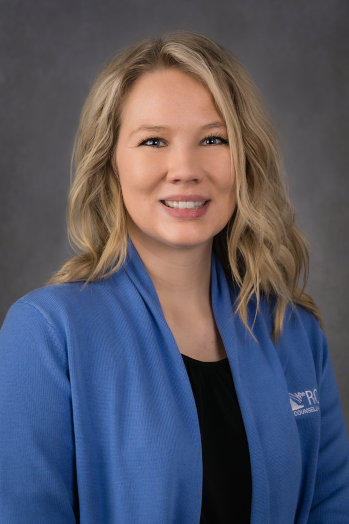 Brandie Jones, Licensed Clinical Social Worker, LCSW
Brandie is passionate, dedicated, and committed to partnering with her clients to target a variety of issues and stressors, including anxiety, depression (including post-partum depression), relationship struggles, family concerns, and trauma. Brandie has experience working with children, teens, college students, and older adults. Brandie focuses on utilizing many therapeutic approaches, including C.B.T., mindfulness, and acts to promote change within her clients.
Brandie is passionate about working with her clients to assist them in achieving healthier lifestyles, inner peace, deeper growth, and strengthening coping mechanisms. Brandie's goal is to work side-by-side with her clients to master their life's goals.
Message from Brandie:

"The mind is just as important as the rest of the body to take care of. My goal as a therapist is to provide you with a safe, comfortable space to process issues, discuss ideas, and navigate life's challenges to promote your overall wellness. Ultimately, I would like to build your strength and resilience and work towards achieving the hope, happiness, and positivity you deserve. I am looking forward to being a part of this incredible process for you as you take those steps towards a better you."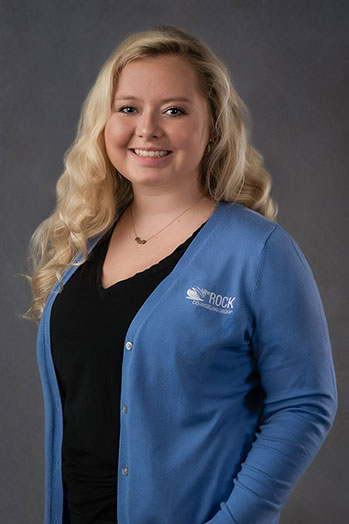 Lauren Duggins, Licensed Social Worker, LSW
Lauren is a Licensed Social Worker who has a deep passion for working with children, teens, and young adults as they navigate through all of life's changes and new beginnings. She believes that therapy acts as a vessel to bring the client closer to the most fulfilled and authentic version of themselves. Lauren's passion lies in walking hand-in-hand with each client through the challenges and obstacles in their life while utilizing a client-centered and strengths-based approach. Every person needs a space in which they can be fully open and transparent about the honest things happening in their lives-- a space where each client can be real, open, and themselves—this ultimately leads to transformation, awareness, and improved functioning.
Lauren's hope is that she can partner with you to create the very best version of you and your life.
Message from Lauren:

"Life is messy. My hope, in working with you, is that you can recognize that you do not have to handle that messiness all on your own. I strive to create a warm, welcoming environment in which you feel seen and heard during each session. The pain, joy, sadness, anger, fear, etc. - it all deserves to be recognized and addressed throughout your life's journey. I will partner with you to brainstorm coping skills, develop a deeper understanding of your present self, and will foster open communication so that you feel comfortable sharing your thoughts each and every time we meet.

"Life is brutal. But it's also beautiful. Brutiful, I call it. Life's brutal and beautiful are woven together so tightly that they can't be separated. Reject the brutal, reject the beauty. So now I embrace both, and I live well and hard and real." - Glennon Doyle"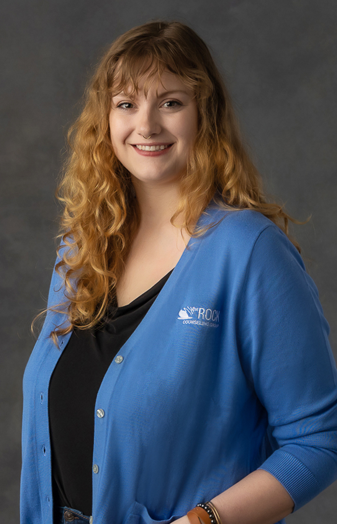 Sami Boomgarden, Licensed Professional Counselor, LPC
Sami is a licensed professional counselor with a degree in clinical psychology. Sami has experience working in university settings as well as in outpatient substance abuse treatment, to name a few. Through her experiences, she has worked extensively with teens, young adults, and adults facing a multitude of challenges and life experiences. Sami works with individuals with ADHD, eating disorders, substance use disorders, mood disorders, and anxiety. Sami also has experience with and is passionate about working with individuals in the LGBTQ+ community.
Sami's therapeutic approach includes acceptance and commitment therapy (ACT), Cognitive Behavioral Therapy (CBT), motivational interviewing, and dialectical behavioral therapy (DBT). Additionally, she utilizes a person-centered, strengths-based approach that focuses on empowering clients to identify and build on the skills they already possess.
Message from Sami:

"As humans, we live through all kinds of different challenges and struggles. My goal, as your therapist, is to help you move through those struggles in a safe, supported way as you move towards the life you want to live. I use therapeutic approaches that can help you identify what is important to you—that will help you create change and develop skills to handle life when facing things beyond your control or that seem intolerable. Facing these challenges is scary! I believe that you have the capability to do the scary thing—and we can work together to help you do that—and see you come through the other side with growth, strength, and courage."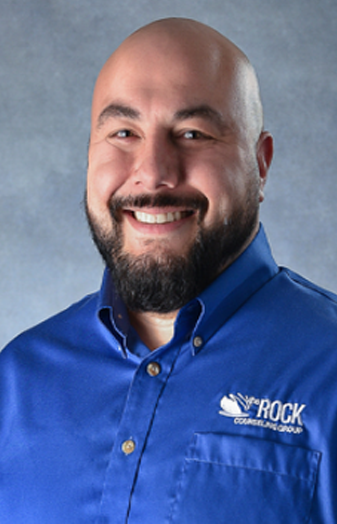 R.J. McNicholl, CEO, Licensed Clinical Social Worker, LCSW
R.J. is a licensed clinical social worker with over 20 years of experience specializing in individual counseling, couples counseling, family counseling, executive coaching, and mediation. R.J. has expertise in addressing a variety of issues, including anxiety, depression, trauma, ADHD, behavioral concerns, life transitions, and family conflict, to name a few. R.J. has extensive experience in addictions counseling, specifically in working with substance and process addictions, and he has a special interest in treating pornography and other sexual behaviors concerns. R.J. works very closely with local business professionals, first responders, military veterans, firefighters, and law enforcement, providing counseling, coaching, and therapy services to these important populations and their families.
R.J., along with his wife Staci, is certified by the Family Dynamics Institute as Dynamic Marriage Facilitators, focusing on the identification and fulfillment of important emotional needs in marriages and relationships. R.J. works within a cognitive-behavioral, motivational interviewing, and interpersonal framework with his clients. His ability to incorporate both concrete recommendations as well as insight-oriented approaches provide a unique experience for his clients. R.J. focuses with his clients to gain insight into both conscious and unconscious roadblocks that create difficulty in daily life. R.J. is sought out by many local community organizations to provide training and education on a variety of behavioral health and wellness topics.
Message from R.J.:

"Are you having trouble in your relationships, engaging in self-sabotaging behavior, feeling paralyzed in your life? You can create change. You don't have to remain anxious, depressed, confused, or paralyzed in relationships or in life. Together we can create a safe space for you to feel both understood and empowered. We will work in partnership to explore the hurdles that prevent growth and the patterns of behavior that are no longer helpful but difficult to let go of. Together we will lay the foundation for lasting change. My specialties include relationship difficulties, anxiety, depression, identity issues, men's issues, pornography and sexual behaviors, PTSD, risk assessment, self-sabotaging behavior, and life transitions."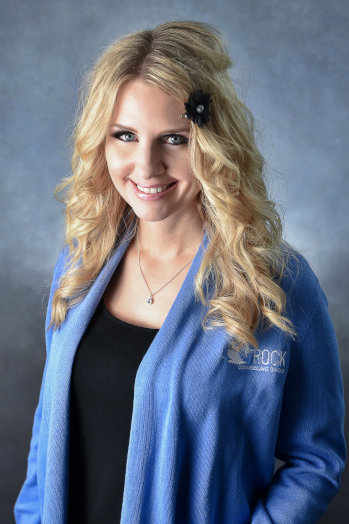 Staci McNicholl, Vice President, Licensed Clinical Social Worker, LCSW
Staci is a licensed clinical social worker with over 20 years of experience specializing in disordered eating/eating disorders, including binge eating, compulsive overeating, anorexia, bulimia, dieting issues, as well as those who have undergone or who are undergoing bariatric surgery. Staci has expertise in addressing a variety of issues, including anxiety, depression, trauma, PTSD, cutting, behavioral concerns, marriage/couples counseling, relationship difficulties, and family conflict, to name a few. Staci has extensive experience working with Body Dysmorphic Disorder and body image issues/concerns. Additionally, she is a Certified Nutrition and Wellness Consultant through the American Fitness Professionals and Associates (AFPA). This specialized certification means that in her work with disordered eating and eating disordered clients, Staci is able to provide the most comprehensive, up-to-date treatment possible by including the vital components of nutrition and wellness into a client's treatment. In addition, Staci has a special passion for working with female clergy/pastors, providing counseling, coaching, and therapy services to this important population.
Staci, along with her husband RJ, is certified by the Family Dynamics Institute as a Dynamic Marriage Facilitator, focusing on the identification and fulfillment of important emotional needs in marriages and relationships. Staci works within a cognitive-behavioral, strengths-based, relational model with her clients. Her ability to incorporate proven therapy techniques and strategies via assignments, in-session metaphors, examples, and real-life practice, as well as her inclusion of therapy techniques utilizing Dialectical Behavioral Therapy, Acceptance and Commitment Therapy, as well as Cognitive Remediation Therapy, provide the ability for her to work with clients with unique or complex issues. Staci focuses with her clients to gain insight into both the emotions and past hurts and experiences that can impact daily life.
Message from Staci:

"Desiring to feel better, do better, have a better life? Through our work together, we can create positive change in your everyday life. You don't have to do it alone. It is so important that you find your voice and, are comfortable expressing your feelings needs, and identify future goals. Together we will implement strategies that focus on setting boundaries, incorporating interpersonal skills, healing past hurts, and identifying a healthy path forward so you can not only do better but thrive. My specialties include eating disorders, body image issues, anxiety, depression, parenting issues, PTSD, trauma, cutting, grief, loss, and life transitions."
Client Account Support Team
Layne Barbee, Client Accounts Manager
Vicki Hartwell, Client Accounts Assistant
Client Experience and Services Engagement Team
Andrea Cole, Assistant Manager, Administrative Assistant
Alexa Soller, Administrative Assistant
Heather Seitzinger, Administrative Assistant
Maddy Garbacz, Administrative Assistant
Megan Otto, Executive Assistant to CEO